The Buildings of St. John in the Wilderness Episcopal Church are currently closed.
WORSHIP
Saturdays | 7 PM | Outdoor Contemporary Worship
Sundays | 10 AM | Online Traditional Prayer Service
Wednesdays | 7 PM | Online Evening Prayer
ALL SERVICES ARE LIVESTREAM HERE
WELCOME
We welcome you to the website of St. John in the Wilderness Church in lovely White Bear Lake, Minnesota. We are a vibrant community of people who recognize that we are loved completely and unconditionally by God and, in response, we are committed to walking the Way of Love as demonstrated by Jesus. We understand that ALL are included in God's love, and we welcome ALL to join us on our journey. Please take a few minutes to explore in the pages of this website the many ways that we are seeking God and God's Kingdom.
OUTDOOR WORSHIP AT ST. JOHN'S
In addition to our Sunday morning and Wednesday evening livestream worship opportunities, we are excited to offer an outdoor worship service on Saturday evenings at 7 pm. The service will be a livestreamed liturgy and will be open to a limited number of parishioners. Our first outdoor worship service will take place Saturday, August 1 at 7 pm in the church courtyard alongside Clark Avenue. Those in attendance may park in our parking lot, but there will be no access to the church, please walk around the building to get to the churchyard. Because the health of our parishioners is of extreme importance to us, we will have some rather extensive safety guidelines that are being implemented. All worshipers are required to follow the guidelines. Additionally, if you are 65 or older or if your health is compromised in any way, we encourage you to continue to stay home and participate in our livestreamed services of worship.
Guidelines for participating in outdoor worship at St. John's:
• Before coming to worship, all are asked to answer the following health questions of themselves: (1) Do I have a cough, shortness of breath, or difficulty breathing? (2) Do I have at least 2 of the following symptoms: fever, chills, repeated shaking with chills, muscle pain, headache, sore throat, new loss of taste or smell, diarrhea? If you answered yes to any of these questions, we ask that you stay home and join us via the Livestream video available on our YouTube Channel.
• Please wash your hands before leaving home.
• Everyone will sign in at the outdoor sign in the church yard in case there is the need to undergo contact tracing.
• All parishioners will be required to wear a mask. If you arrive and do not have one, a facemask will be provided to you. Anyone without a mask or not wanting to keep a safe distance will be asked to stand across the street on the boulevard, or, as a last resort, to leave.
• We will have volunteers taking temperatures of all those in attendance. Forehead temperature will be taken first. If temperature is above the safe threshold, temperature will be taken orally. If temperature is still elevated you will be asked to go home and join us another time.
• If parishioner clears the temperature check, they will receive a wristband and a worship bulletin.
• All individuals (or family groups) must remain at least 8 feet from any other individual/family group.
• All worshipers will bring their own chairs or blanket. If you forget your chair, we can provide you with one, but we would much prefer you to bring your own.
In a time when we are not able to gather together physically, we still have a desire to connect with the Word and our Community. Click here to find several ways to stay connected!
• The building will not be open or accessible and therefore bathrooms will be available only in case of an emergency.
• Sanitize hands regularly, including when you arrive, as you are leaving, and after you cough or sneeze (hand sanitizer will be available at each service)
• Avoid touching your face.
• Enjoy the music, but please do not join in singing at this time.
• If there is inclement weather, service will be moved inside and livestreamed with ONLY the worship team present. A notice will be put on the homepage of the St. John's website by 1:00 pm on Saturday.
"If it's not about love, it's not about God"
– The Very Reverend Michael Curry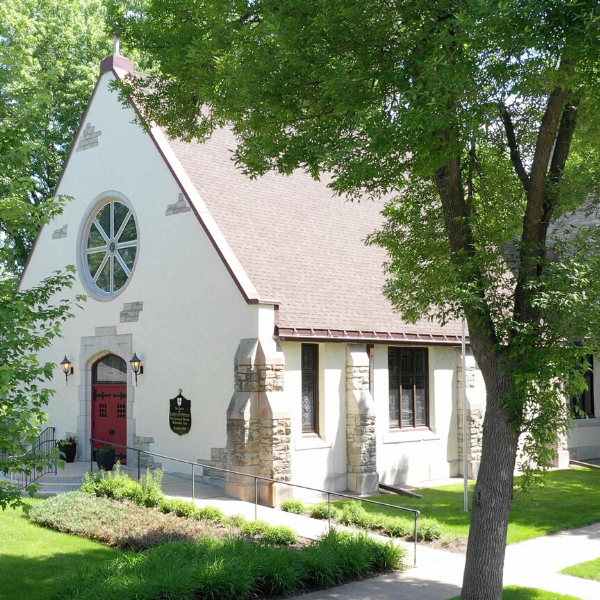 We are a traditional Episcopal Community with a contemporary mission of sharing God's amazing love. 
While St. John's is a traditional Episcopal parish, we strive to be a place of welcome, refuge, prayer, learning, service, and challenge for all.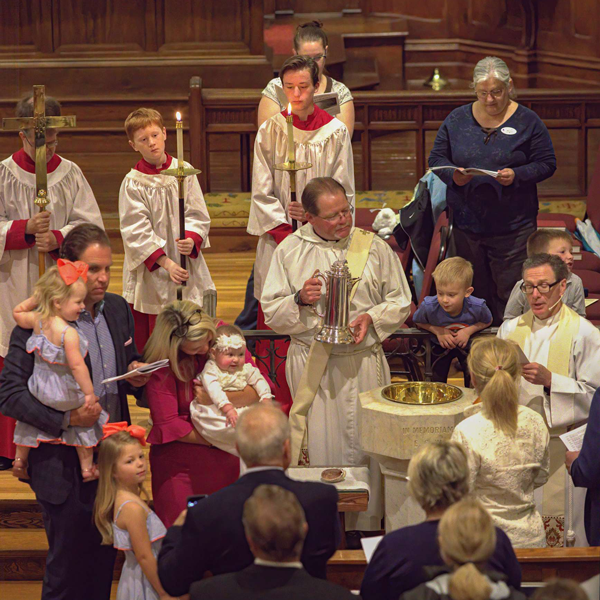 We gather and worship together each Sunday through liturgy and Christian Formation. We welcome you to journey with us.